New survey data released by Realtor.com reveals that despite high costs for home improvements, 70% of U.S. homeowners plan to renovate their home in the next year. Even more, the survey results demonstrate how almost three-quarters of homeowners say they wish they better understood the potential return on investment (ROI) of any upgrades they might make.
Would-be renovators can now find out the home improvement projects that have the best ROI as Realtor.com launched a renovation calculator tool. Homeowners pick a room and enter project details to get estimated renovation costs and the projected increase in their home's value. They can also download a detailed report with itemized costs to help with project management, Realtor.com announced. The RealValueTM tool from Realtor.com provides information from Kukun, a home data and analytics company that gives homeowners personalized estimates with comparative insights based on the quality of renovations.
According to the survey, of those looking to make changes to their home in the next 12 months, the most common plans include bathrooms and kitchens (37% each), interior paint (35%), or flooring replacement (33%). Interestingly, the data reveals two-thirds of homeowners (62%) would change their renovation plans if they better understood which improvement would add the most value to their home's resale price.
HOME INSURANCE COSTS ARE RISING: HERE'S WHY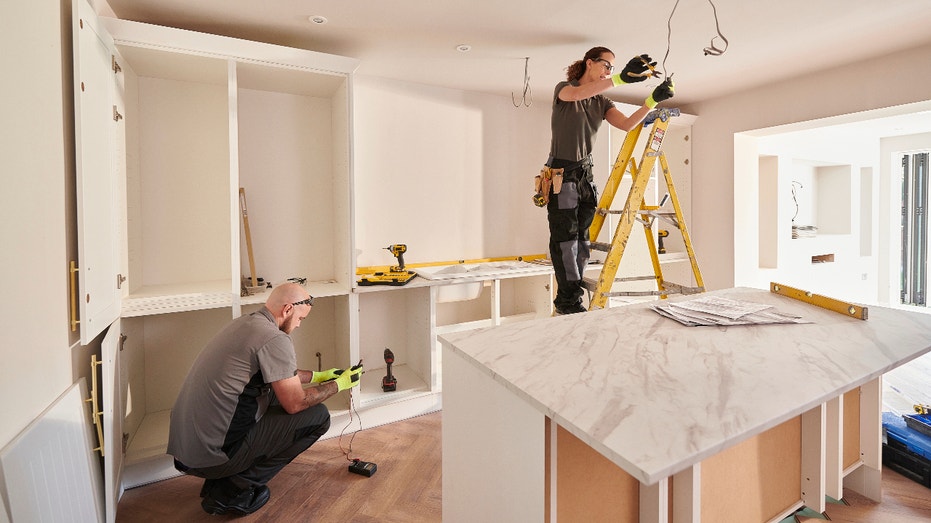 What home renovation projects will yield the most value?
Realtor.com's Clare Trapasso says the project that generates the best ROI is an HVAC conversion, where an oil or gas furnace is replaced with an electric heat pump, according to the 2023 Cost vs. Value report from Zonda. More than 6,000 realtors were polled for the report.
"The HVAC project generated a 103.5% return on investment, followed by garage door replacement (102.7% ROI)," Trapasso tells FOX Business.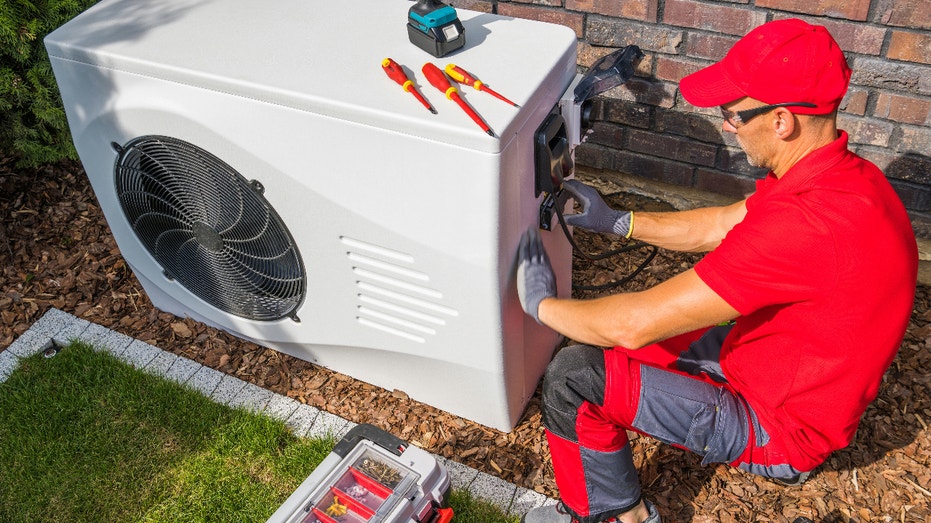 However, a minor kitchen remodel netted homeowners an 85.7% ROI when they sold their homes.
"A mid-range, major kitchen remodel had a 41.8% ROI, while an upscale, major kitchen remodel generated a 31.7% ROI. A mid-range bathroom remodel had a 66.7% ROI, while an upscale bathroom remodel generated a 31.7% ROI," Trapasso explains.
MORTGAGE RATES HIT 23-YEAR HIGH
Why do these kinds of renovations boost value?
First impressions really matter to buyers, especially right now, according to Trapasso.
"Many buyers would pass on an otherwise fantastic home if they don't like the kitchen, or if the home is dated or needs a lot of work," Trapasso says. "Homebuyers want move-in ready homes. They are grappling with extremely high home prices and mortgage rates above 7%. For this kind of money, many want updated homes – not fixer-uppers. They may not have the means to purchase a home and then do pricey renovations right now."
AFFORDABILITY HEADWINDS IN THE HOUSING MARKET WILL PERSIST, ECONOMISTS SAY
What are the trends in the timing of renovation projects?
Things that are largely aesthetic like painting a room, replacing floors, replacing a front door or updating the living room are all things that might be done right before selling a home, Angie Hicks, chief customer office of Angi and co-founder of Angie's List, tells FOX Business. 
"If it's a bigger project like remodeling a kitchen or bathroom, adding a deck, or finishing a basement, this might be something that you want to invest in while you live in the home and can enjoy it while knowing that there will be a return when you sell the home in the future," she continues. "A good rule of thumb for these larger projects is to make sure that you'll be in the home for at least five years to enjoy the benefits before selling your home."
GET FOX BUSINESS ON THE GO BY CLICKING HERE
"If you're able to tackle a bigger project, a minor kitchen remodel, replacing the siding on your home, installing a manufactured stone veneer, replacing your windows and adding a primary suite to your home are other great larger projects that can help to increase the value of your home," Hicks adds.