A few years into a new model's launch, automakers will often update it with new features to spur interest and sales before it receives a full redesign. This update, which is commonly called a midcycle refresh, can vary in scope from revised styling to new engines and updated technology.
These refreshed versions can be more desirable than the model years that preceded them, as they often remedy complaints from previous owners. Features that were once optional can become standard. A polarizing exterior might be given a face-lift to appeal to a wider audience. There's also an opportunity for greater reliability since the automaker has had the time to fine-tune any issues that might have surfaced over the years. With this in mind, the automotive experts at Edmunds have gathered five noteworthy vehicle updates for 2024.
2024 HYUNDAI SONATA
After debuting in 2020, the current Hyundai Sonata gets a face-lift with changes both inside and out. Inside, the Sonata has a more premium-looking cabin thanks to a new curved display that houses a pair of 12.3-inch screens. A new air vent design, new steering wheel and gear selector add to the overall look and feel of the midsize sedan.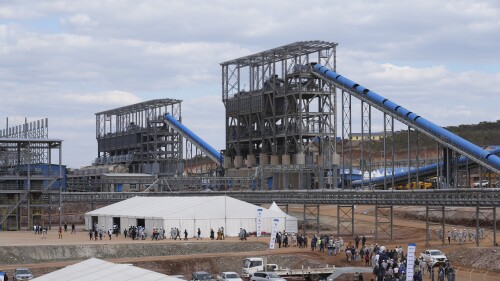 A Chinese mining company on Wednesday commissioned a $300 million lithium processing plant in Zimbabwe.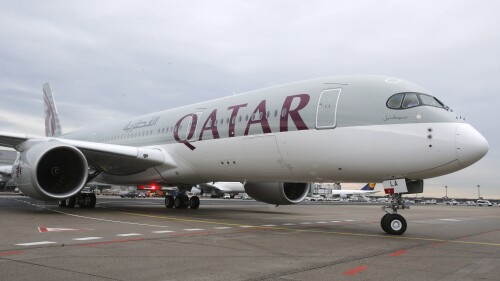 Qatar Airways is reporting $1.2 billion in profits over the past year, buoyed by its role in ferrying fans to the soccer World Cup.
Stellantis says that when it starts to sell compact and midsize electric vehicles off new underpinnings next year, they will be able to go up to 435 miles (700 kilometers) per charge.
Outside, the new look includes a futuristic-looking face with a new signature light bar. Hyundai has also redesigned the taillights and rear bumper. Three engines will be carried over from the previous year: a 191-horsepower four-cylinder engine, a sport-oriented 290-horsepower turbocharged four-cylinder, and an efficient hybrid model. The current Sonata has earned high marks with Edmunds testers, so we expect the 2024 to perform similarly.
Estimated starting price: $25,000
2024 BUICK ENCORE GX
The Encore GX has been one of Edmunds' top subcompact SUVs since its debut in 2020. The refreshed 2024 Encore GX is the first Buick to debut its new styling elements and logo. All models now also have two huge displays living under a single glass panel in the dash. The Buick's look and interior help to remedy the previous GX's somewhat anonymous styling.
The 2024 Buick Encore GX will continue with the current model's powertrain lineup, a 137-horsepower turbocharged three-cylinder engine and a more powerful 155-horsepower version. All-wheel drive is available.
Starting MSRP: $26,895
2024 JEEP WRANGLER
The Jeep Wrangler has long been a favorite for its off-road capability and for providing a blank canvas for customization. This fourth-generation Wrangler, which debuted in 2018, was notable for spawning the 4xe plug-in hybrid. Updates for 2024 keep the Wrangler's ruggedness intact but improve usability. Inside, the 2024 Wrangler gets a larger, Google-based 12.3-inch center touchscreen and additional sound-deadening to make it a little quieter on the highway.
You can spot the 2024 Wrangler by its new seven-slot grille design and integrated windshield antenna design. For the trail-ready Rubicon trim, Jeep has added a stronger rear axle that contributes to a higher maximum tow rating this year — 5,000 pounds when properly equipped. You can also get the 2024 Rubicon with a factory-installed Warn winch.
Starting price: $33,690
2024 CHEVROLET SILVERADO 2500HD AND 3500HD
Since their most recent redesign for the 2020 model year, the heavy-duty Silverado 2500HD and 3500HD have been mainstays for truck shoppers needing maximum towing and hauling capability. But the 2024 models have significant upgrades that make them better all-around trucks.
The updated models include sleeker-looking styling and a modernized interior. The previous vertically oriented center stack and tiny 8-inch screen are replaced with a horizontal layout that plays to the truck's sense of width. The touchscreen now measures 13.4 inches and comes with an easy-to-use interface. A more powerful available turbodiesel engine and enhanced towing technology features are also part of updates for the 2024 Silverado 2500HD and 3500HD.
Starting price: $48,795
2024 MERCEDES-BENZ GLE
The current Mercedes-Benz GLE has sat atop Edmunds midsize luxury SUV rankings since its debut in 2020 thanks to its lavish interior, tech features and refined ride quality. Highlights for the 2024 refresh include a more capable second-generation MBUX operating system and a mild hybrid system to improve power and fuel efficiency. Mercedes has given the GLE a face-lift, but the changes are so minor that they may be hard to spot at a glance.
New to this year's lineup, is the GLE 450e plug-in-hybrid. It pairs the standard turbocharged four-cylinder with an electric motor to produce a combined 381 horsepower and 479 lb-ft or torque. The 450e hasn't been formally rated by the EPA, but it will be capable of running on electricity alone for roughly 30-40 miles.
Starting price: $63,645
EDMUNDS SAYS: Knowing when an automaker is updating a vehicle you're interested in can be an advantage. Refreshed models can be a better value since they often have more features, the latest technology and updated styling.
____
This story was provided to The Associated Press by the automotive website Edmunds.
Chase Bierenkoven is a contributor at Edmunds and is on Twitter