Queues in the shoe section are not unusual this time of year as parents grapple with the back to school shopping list. However, this month it is not just the children's floor that is experiencing greater footfall. Womenswear brands are reporting a surge in demand for Mary Janes too, as grownups revert to buying the classic playground style.
At John Lewis, there is an 800-strong (and growing) waiting list for the restock of a £59 pair of flat leather Mary Janes. Called the Harrietta, the shoes first launched in 2022. But sales have had triple-digit growth in recent weeks with the black and cream colourways sold out.
"Our in-house design team wanted to create the perfect balance between comfort, aesthetic, quality and price," says Louise Sole, a buyer for shoes at John Lewis, which describes its version as "cocooning the foot like a glove".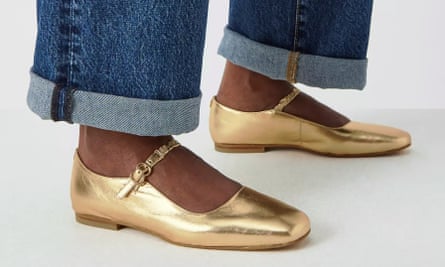 Elsewhere, Vagabond's £120 Vivian pumps, which feature a low block heel, sold out within days of launching online. Several restocks later, the Swedish brand is struggling to keep up with demand.
There are also waiting lists at Clarks for its double-strapped Daiss30 style and at luxury online retailer including Net-a-Porter for brands such as Aeyde's squared-toed Mary Janes.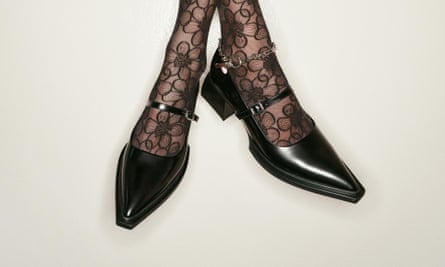 Luisa Dames, the co-founder of Aeyde, says of her brand's UMA version of the shoes: "They are extremely flattering to the foot and especially easy to wear as the strap holds you tightly. I do all my office meetings in them and later wear them to a gallery show and drinks at night."
Mary Janes are being championed by celebrities including the model Gigi Hadid and the actor Zoë Kravitz. When Andie Macdowell's daughter and fellow actor, Margaret Qualley, got married last week, she chose a flat white pair for both the ceremony and after party. Meanwhile on TikTok, styling videos around Mary Janes have racked up over 170m views.
Hannah Almassi, the editor of the fashion and beauty website Who What Wear UK, says: "We've come to prioritise comfort so much more in recent years. Any trend that can combine a high fashion aesthetic with ease such as the Mary Jane is the perfect candidate to become a born-again It item."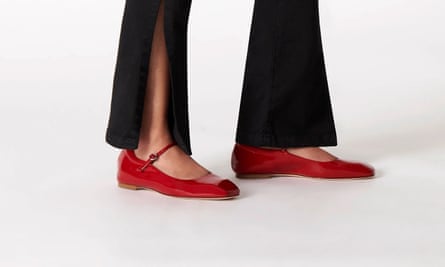 With a flat or manageable heel height, Mary Janes hit the sweet spot for those heading back to the office after a summer of schlepping around in sliders.
Daisy Murray, the digital fashion editor of Elle magazine, describes Mary Janes as "feeling like orthopaedic shoes in contrast".
But like a well-cut white shirt or little black dress, Mary Janes have a timeless appeal.
Originally named after a character in the 1902 comic strip Buster Brown, the footwear first gained popularity in the 1920s. In the 1960s, Twiggy wore them. In the 1970s, Jane Birkin became the style's posterchild. Later, Alexa Chung gave them a new coquettish spin during the mid-2000s.
Now thanks to Gen Z, the 1990s indie sleaze era is back and once again Chung is wearing her beloved Mary Janes, this time from the London-based brand Le Monde Beryl.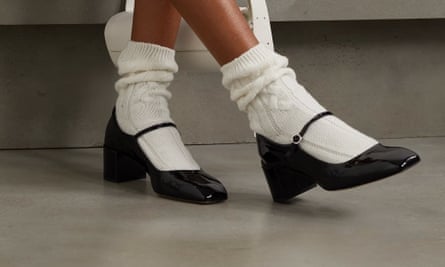 Lily Atherton Hanbury, the brand's co-founder, says: "The Mary Jane is a classic style that has a lot of stylish associations. It is neither a loafer nor a ballerina and can be feminine and tomboyish at the same time."
Mary Janes' tried-and-tested versatility feels like the perfect shoe for these days of hybrid working.