Share this article paywall-free.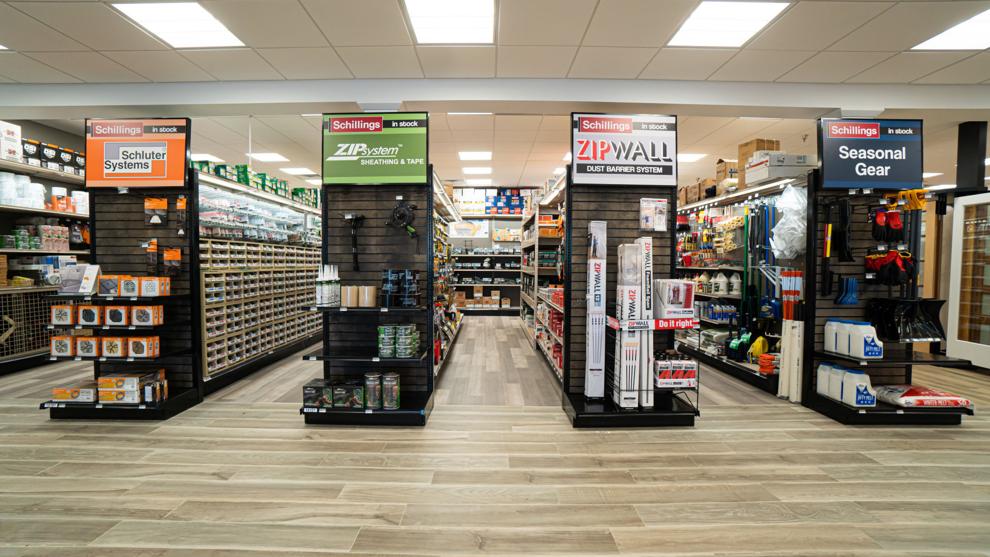 Schillings
175 W. Lincolnway, Suite D
For those who hit the home improvement store for the occasional light bulb, furnace filter or box of nails, all might seem pretty much the same. But Carl Schroeder knows there are several key areas where Schillings stands apart from its competitors in the Region — and they're the kinds of things everyone from the several-times-a-week regular to the drop-in shopper can appreciate.
Schroeder, special projects manager at Schillings, says customers are drawn to the store's wide selection of high-quality home improvement products from lumber and building materials to flooring, cabinets and decking, its competitive pricing and promotions and the team's knowledgeable and friendly customer service. Add to these the fact that Schillings is a longtime family-owned and operated business with a commitment to community and charitable endeavors, and you have the kind of store that stands out — a fact reflected in not only this win, but the store's regular placement in the Best of the Region poll over the past several years.
Schroeder says the key to staying on top for Schillings is a drive to find ways to get better.
"We never want to get too comfortable," he says. "We continue to improve and innovate at a blistering pace even when we can no longer see the competition in the rearview mirror."
Schillings also placed first for Best Place to Work, Best Customer Service, Best Kitchen and Bath Remodeling, Best Carpet/Flooring Store, Best Place to Buy Granite and Best Cabinet Shop.
SECOND PLACE
Menards
THIRD PLACE
The Home Depot